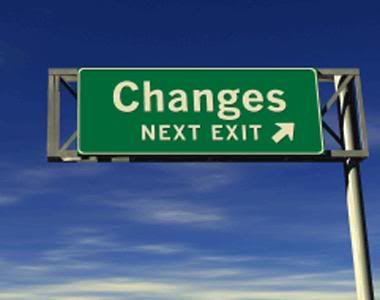 Happy New Year! 
What's that?  It's January 7th?  Well, yeah, that would tell you how far behind on life I am.  Actually, if it's only a week behind I'm doing better than I thought.
There was a new year post all written and scheduled for the 1st and somehow it went POOF!  And I didn't have it in me to rewrite it so my unscheduled hiatus continued. But I'm back. Or at least, that's the plan. So far 2012 has been all about flexibility and plan changes though, so we'll see what happens with life.  At least it's not boring!
So what's new with me? The biggie as far as the blog is concerned has to be my stepping down from
The Old Schoolhouse Magazine
Review Crew. I'm ready to move away from that association and move on to new things in my life.  A new year coinciding with this is a bonus! As time allows, I do plan to continue with independent reviews (and catch up on those I have currently!).  Maybe someday I'll even manage to put together a media kit. It could happen.
My foundational stuff is the same; wife, mom, homeschooling, attempting to cook meals at least a few nights a week, hanging with good friends. These are the non-negotiables for me (well, we could axe the cooking and I wouldn't cry).  My "extra's" have morphed somewhat. Our youth pastor and his family have moved to a new position in NY and I'm now co-leading our teen ministry. That will definitely take some extra time and I'll have to step back some from co-leading women's ministry (WHY can't I do it all?  Oh yeah, cause I'm
not
Superwoman. That's right.), but I absolutely love the teens and I've never grown up so that seems perfect. Hope they like crazy social misfits. Mhm.
As I think I mentioned in November, our NaNo Writer's group leader also moved and I jumped in to attempt to fill her big shoes. I loved every minute and hope to continue connecting with this group twice a month. My big "resolution" is to work through
The Story Template
book and finally edit one of my first drafts. I want to work on improving my writing and stop letting my self loathing hold me back.  If I really want to write, I must put the effort into it and do it despite my fears.
And this is where the new year has brought me. What does that mean for this blog? I'm honestly not sure yet. I'm hoping it will continue to grow along with me, as I share whatever and whenever I can. I may rework the name if it no longer reflects the content. We'll see how it goes. No matter what, life is always an adventure and I hope you'll stick around to keep me company!