We've been busy getting ready for Irene.  We're really not wanting her company right now but she didn't bother to ask.  At least we have some warning of her impending visit, that's a plus!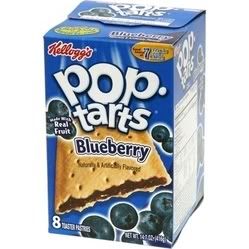 Yesterday we went to BJ's to pick up a few needed supplies like Pop Tarts and potato chips.  Oh yeah, we got water and batteries as well. Only problem, our card expired last month and August has been tight and it was a choice between the membership or food. Seemed like food was the better option right now.  So we dragged a friend who has a card along with us and did a little shopping.
Time came to check out and I thought it was a grand idea to hand my husband my debit card and take a bathroom break. Turned out not to be such a grand idea after all. A few minutes pass and my friend comes into the bathroom to grab my wallet. O...K... I hurry along and follow as quickly as possible.
The manager now has my debit card, my ID, and my friend's membership card and is on the phone. Turns out my card said insufficient funds. So they tried again, same message.  My husband took the cash from my wallet (that we were trying not to use so we would have some cash available in case of emergency with the storm...yeah, don't bother coming to steal it 'cause BJ's has it now) and paid half the bill and then tried using the debit card again. This time the card was flagged because it had been swiped too many times. The manager was calling to verify that the balance was in the bank and that I was in fact, using my own card.
We get this taken care of finally and then I find out that while this was going on, my friend had tried to check out but she had accidentally grabbed the wrong card and she had the one with her husband's name on it, which they would not let her use.  Thankfully her purchases were small and we had the cash to cover her.
As we leave BJ's, I see the row of soda machines and realize how thirsty and cranky I have become. I am in desperate need of caffeine so I dig through my change purse for a dollar, push the coins in, select a Diet Mountain Dew...and see a blinking red Sold Out sign.  Grr. I'm on my last nerve here. Must. Have. Caffeine.  There's a Starbucks Frappucino for $2. I dig out the last of my change, put it in the machine, press the button and... two bottles of water fall out.
Something is amiss in the universe.
We load the car and head to the bank to try and discover why they say I don't have the money I say I have. We get there and as soon as they start checking their computer to discover the issue, their servers go down.  No kidding.
Next stop, the local grocery store for the last few items we couldn't get at BJs. I hesitantly try my debit card and it works. Yay! Suddenly there is a screeching noise and the printer tape at the self check out has become jammed.  No receipt. I can't remember the exact amount of purchase, I need that receipt.  Thankfully, the guy who works there comes over and takes care of it and I leave with my receipt. My husband volunteers his last few dollars to get me Dunkin' Donuts. I gratefully, and selfishly, agree.  Caffeine in bloodstream, suddenly my day seems quite hilarious! Comedy of Errors! Much laughing ensues and I can't help but think,
is this the calm before the storm?
Despite the crazy day, I'm now stocked up on Mountain Dew and we're well on our way to being prepared for Ms. Hurricane. If I'm MIA for a few, we may have lost power. We'll see what happens tomorrow!