J: Journal
As I was scrolling through J words, I came across the word "journal" and was lost for a moment in pleasant memories of journaling with my kids throughout the years. I realized that this is something we have lost in the last couple of years and am now inspired to add that back into our routine come fall.
There are a couple of journaling methods we have tried and enjoyed. One is the simple method of handing each child a journal (Moleskin is a favorite) and providing time each week for personal journaling.
I didn't check these, as this was an opportunity for private writing, drawing, whatever. Instead we sat together and spent some quiet time lost in our own books.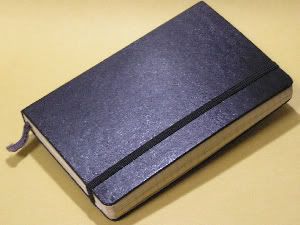 Another idea I tried with my two oldest children was cooperative journaling.
They would write something to me in the journal and then leave it for me to read and respond. We would converse via journal, sharing anything we like. This could be daily life updates or quotes we enjoyed or drawings. Again, this was a free, unprompted journaling but cooperative between mom and child. My daughter especially enjoyed this and, to my shame, I remember her being disappointed when I would forget to respond and eventually stopped the journaling.
My school age kids have been asking about beginning their own blogs.
Blogging could also be a great way to practice the art of journaling
. They could share their interests and experiences while utilizing the 21st century version of journaling.
I plan to discuss with them how they would like to incorporate journaling back into our daily "school" life. There are three great ideas here but I'd love to hear more.
Do you believe journaling to be important? How have you encouraged your kids in this? Or yourself?