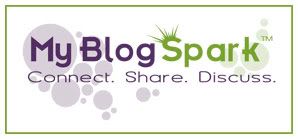 I have a large family and they all like to eat, so I really love food reviews. Food reviews that introduce me to new favorites are great but this time it's a review that allows me to share about an old favorite- cereal!
I'm not one of those moms who bake homemade muffins every morning or whip up pancakes and eggs. Those are special occasion breakfasts (or dinners!). We pretty much subsist on cereal, oatmeal, and toast for breakfast. Cereal is by far the most often consumed breakfast in this house. General Mills is one brand I buy frequently. We purchase a lot of Honey Nut Cheerios and once in awhile will pick up a box of Lucky Charms or Cinnamon Toast Crunch. Although the latter are ones we consider to be "junk cereal", and therefore an occasional treat, I was happy to see that General Mills has been reducing the sugar content and increasing the whole grain amount in their cereals advertised to kids.
Check out General Mills
Cereal & Health page
and then pop over
here
to print a $1 off coupon for General Mills cereal!
*Disclosure: General Mills provided me with free cereal coupons through MyBlogSpark (free cereal- yum!)*