I realize it's October but I'm not quite sure how that happened. I blinked, it was October.

Seems like it anyway.

I borrowed a camera (as mine is in pieces from my husband's attempt at fixing it) specifically so I could have photos for my blog. I took pictures on our "first day of school", I pasted them into a post, and here they have remained. Lonely and awaiting words and posting.

A month later, here I am. Finally taking a moment to share our first day. A little late but better late than never, right?

I'm going with it.
Cinnamon rolls for breakfast. It was blueberry pancakes last year. I'm slipping.
But they seem happy enough. And pretty darn cute.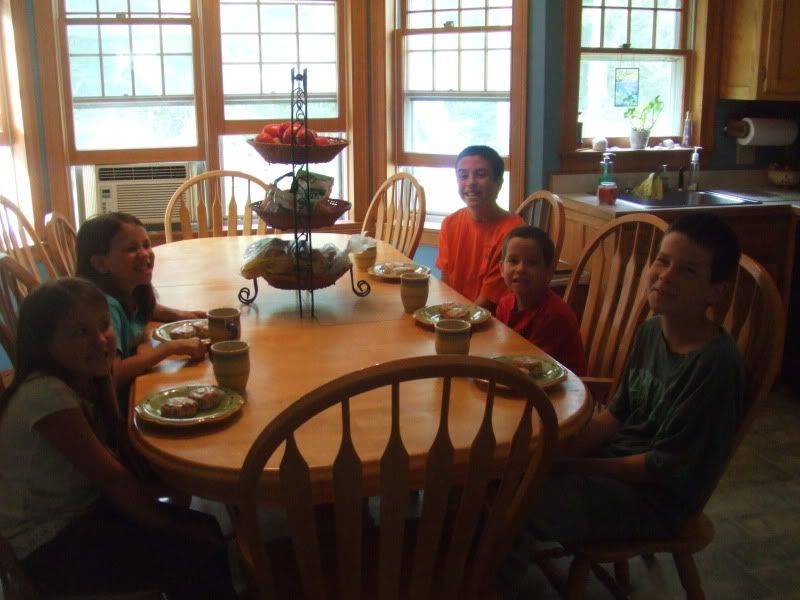 This year, they had first day surprises. My 16 year old received a pretty accordion file full of pens and pencils and notebooks and a beautiful bookmark about reaching for her dreams and living her beliefs. Oh, and
Wizards of Waverly Place
pencils. One is never too old for
Disney
pencils. At least not in my family.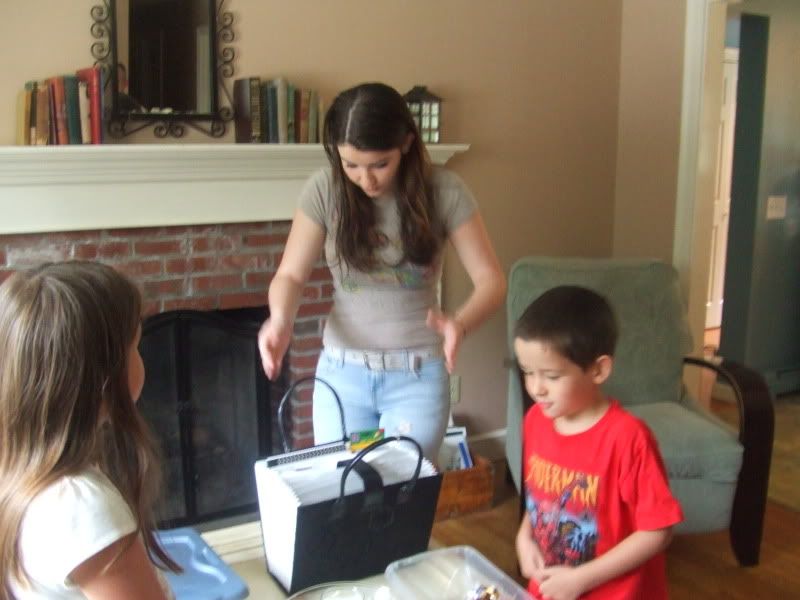 The rest of the kids had plastic boxes filled with school supplies. The youngest four also had character sets that I found on sale at ToysRus for $4. I couldn't buy everything separate for that price and it's actually what prompted my supply box gift idea.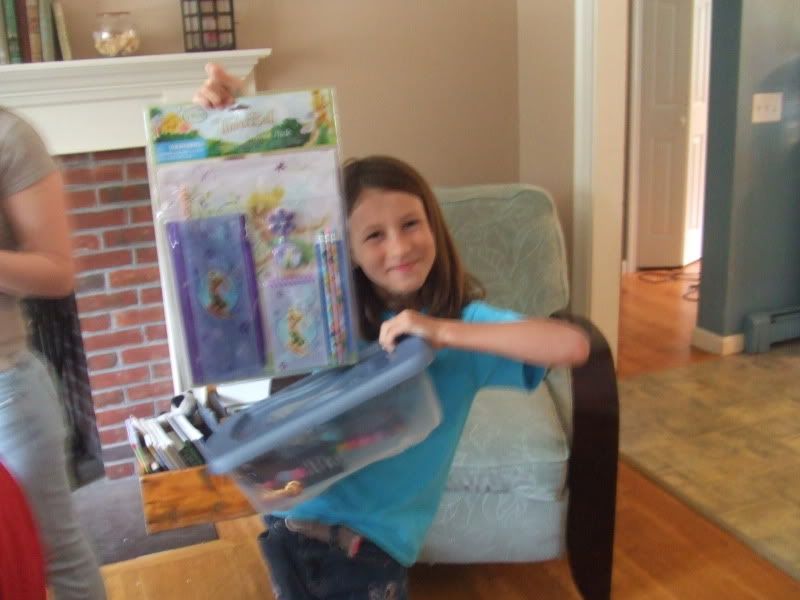 It felt a little like Christmas morning there for awhile. Not a bad way to start the school year.

Happy with the surprise, we headed to the table to begin our first day. I had printed historical color sheets, maps, etc. for them to work on while I read aloud. Now they can each grab their box and their binder and be set to go!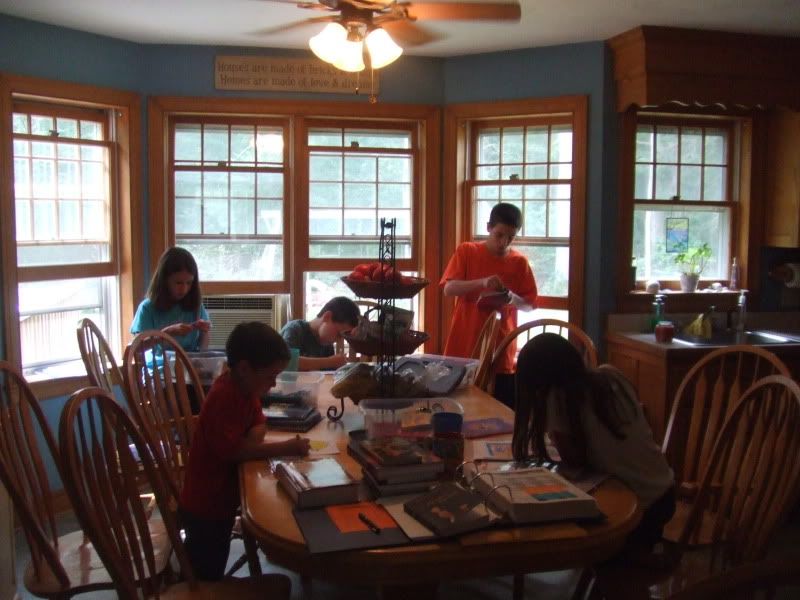 I'm keeping my ninth grader with us as much as possible for one more year, but my junior works on her own now. She's currently working through Sonlight Core 300 and was highly annoyed at my interrupting her to snap this photo. But she's still cute in her not-so little flannel shirt.
And by the way, her favorite book in Core 300 so far is
How To Ruin Your Life By 40
. I'd better get to work, I only have a year left.
And this is my graduate. He was checking Facebook before he headed out to work. Just had to snap his picture before he left. It is
weird
not having him schooling at home anymore. But it's good. Our first graduate.
Our first month has passed and already it's a better year than the last (I discovered that homeschooling seven grades is just plain hard. But it was worth every moment). We're using Sonlight as a base and then adding in review items. We've already discovered a few gems and put a few others to the side. We've attended a few park days and a not-back-to-school at the beach party (I have pictures of that too...somewhere). We're almost finished with
The Golden Goblet
and I'm so glad to be back to reading aloud to my children. It's one of my favorite things about homeschooling. My reluctant reader just finished a novel on his own (review coming soon!) and we're happy with our math programs (For some reason, finding the right math has always been an issue. We're using Teaching Textbooks, Life of Fred, and Professor in a Box).
I'm excited to see where our homeschooling adventures lead us this year!